Estate Management Service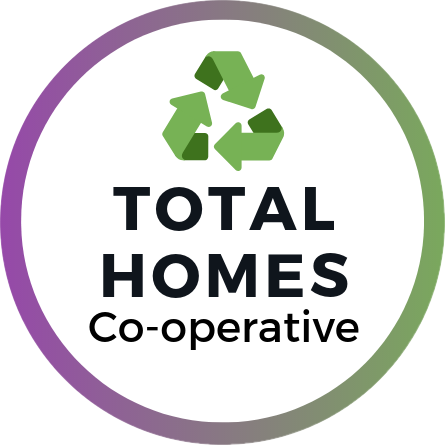 Total homes cooperative will be maintaining all of the Associations open spaces, common backcourt areas, play parks and those gardens currently on our ground maintenance list.

This service will commence the week beginning 5th April 2021.

Bulk Uplift

The Associations contractor Total Homes Co-operative will now be providing a bulk service to tenants. Here's the important details that you need to know about the service:

Weekly bulk uplifts will be carried out at the following closes:

All items should be placed in backcourt areas on a Sunday night for collection on a Monday morning. Any items which are not classified as bulk will not be picked up by Total Homes and should be disposed of appropriately in Green/Blue bins.

Tenants who have their own garden will receive two free bulk uplifts per year. This must be done by request to the Association and will be limited to 25 items per uplift, items should be kept within your property until your arranged pick up date.

Total Homes will only be lifting bulk items which can be recycled. Bulk items are classified as the following:

Sofa Bed frame/Mattresses Dining table/chairs Fridges Freezers Washing machine Dryers Lamps Drawers TV units Desks Wardrobes Laminate flooring Underlay

Items which are not classified as bulk and should be disposed of within your green/blue/brown bins or charity shops are:

Cardboard/cardboard boxes Paint tubs Bags of clothes Bags of household rubbish Garden waste Construction waste

If you require a bulk uplift please complete the form below:






The Association strongly encourages tenants who can access the dump at Queenslie Recycling Centre to do this where possible to minimise bulk/rubbish and keep Ruchazie clean, tidy and a welcoming place for all.

Weekly visits to each property will be carried out to ensure that tenants are complying with the terms of their tenancy agreement. We hope that you will ALL work with us to keep our estate clean and tidy.

Please visit Glasgow City Council Website at

www.glasgow.gov.uk - Select Bins and recycling - where more information is available.

If you have any questions about this service, please contact Sheree by telephone 0141 774 4433 or email sheree@ruchazieha.co.uk




Close cleaning

As part of our estate services contract, Total Homes will now be cleaning the following closes on a weekly basis:

This service will include:

52 weekly visits to

- Remove all litter, including flyers and debris from the stairs and disposing of same prior to washing.

- Wash and disinfect landings and stairs. All excess water must be mopped and landings and stairs left in a dry a condition as possible.

- Remove all litter from close entrance, steps and pathway leading to the pavement line

- Sweep and remove debris from close entrance, steps and pathway leading to the pavement line

- Clean front and rear close doors, including push plate, door entry panel and any glazed panels.

12 monthly visits to

- Wash and disinfect all wall tiles and handrails

- Clean both sides of close windows

- Wash and disinfect window sills using hot water

- All dust, cobwebs to be removed if required.

The Association would ask that all tenants ensure all landings/close entrances are free from any belongings i.e. Prams/bikes/scooters etc. in order to ensure that the contractors can thoroughly clean all areas.